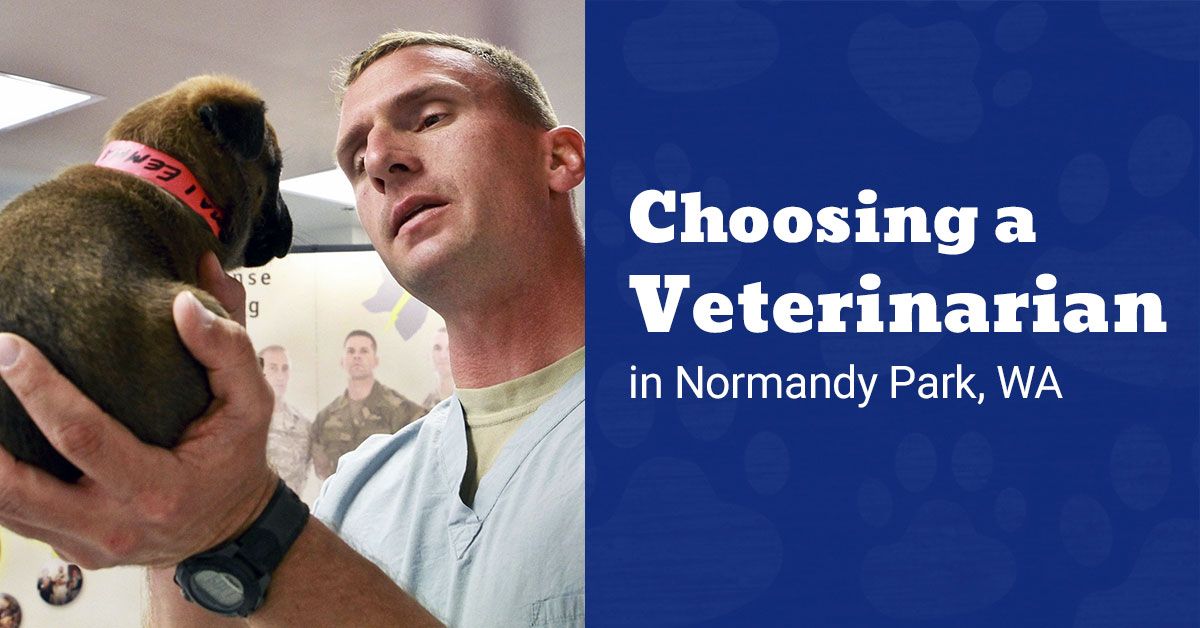 Choosing a Veterinarian in Normandy Park, WA
Burien Veterinary Hospital
If you've moved your family to the suburbs outside of Seattle recently, you know all the perks of your new, more relaxed lifestyle. Between the excellent schools for the kids and the beautiful waterfront homes, you might never want to leave! Maybe it's finally time for your family to get that dog the kids have been begging you for. You might find yourself staring through pet shop windows at a Labrador Retriever or browsing breeders online for a Boxer, before bringing home the sweetest and silliest looking mutt that the Humane Society has to offer. If you've recently become a new pet owner, you'll be needing a new veterinarian in Normandy Park to go along with it.
A fun perk for families living here is how safe it feels when walking the dogs around the neighborhood or through the parks. If your pup might come into contact with other animals, it's time to make sure they're properly vaccinated. But what vaccines are necessary? Beyond the core vaccines for Rabies and Distemper, should you be getting them the flu shot? And how far in advance should your dog get them before they're protected from those diseases? These are all questions your new Normandy Park veterinarian can answer for you. They can also warn you of the things you may never have thought of, like avoiding a little brown spot on the sidewalk or some hefty sniffing of a grassy area. With all our access to water here, your pet might need a little extra protection, too.
Some new pet owners decide to go for a puppy, and who can blame them? Others aim for a pet a few years old, already housebroken. And then there are the amazing people who choose to adopt an older dog for their first pet. Whatever path you've selected to pet ownership, your Normandy Park veterinarian should be ready to help you every step of the way. From puppyhood to their golden years, our pets need excellent medical care to ensure a long and happy life by our side. If you're in need of a veterinarian for your new pet, please feel free to reach out to us at Burien Veterinary Hospital.