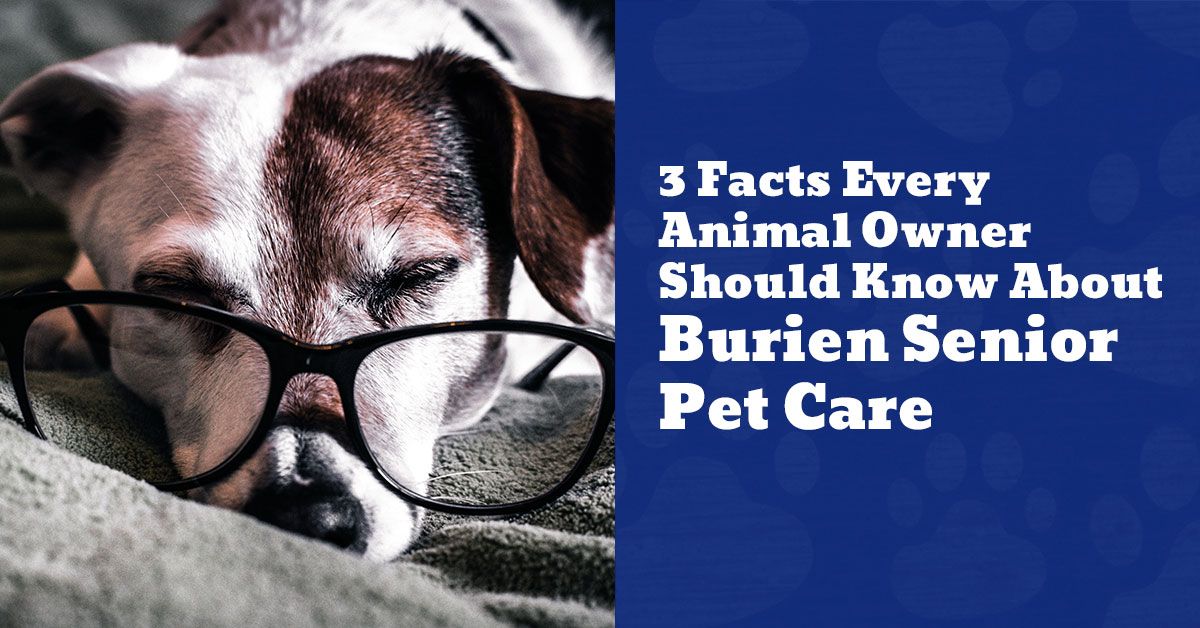 3 Facts Every Animal Owner Should Know About Burien Senior Pet Care
Burien Veterinary Hospital
Whether you're debating adopting an older dog from the Burien C.A.R.E.S. shelter (there's a sweet 14 year old Lhasa Apso there right now!) or the cat that you got in college is somehow already 16, you'll likely need to know all your options in Burien for senior pet care. There are quite a few myths and misperceptions surrounding these older pets, though. If you've been hesitant to pick out an older pet as your new companion, we're here to provide some of the facts. After all, these animals deserve love just like all our other furry friends.
You Can't Teach An Old Dog New Tricks...Or Can You?

We're not quite sure where this phrase comes from, but we'd say it's certainly not from actual old dogs! Animals are trainable at every stage of life, and old pets are often particularly happy to get tasty training treats. You do have to be a bit more careful with the nutrition in those treats, but that's pretty true for every pet. If you're looking to adopt your first pet, getting an already house-trained older dog or reliably litter box trained senior cat is great for your carpets, too. No midnight (and then again at 3am…) wake up calls with a new puppy to let them out.

Senior pets are wonderful companions

Are Older Pets As Playful?

As with most things in life, the answer to this question depends on the individual animal. If you're looking for a calmer pet, some senior cats or dogs may be the best choice. A Golden Retriever that's seen it all can be far less excitable than a puppy of the same breen. And with an older pet, you can often get a detailed history on their behavior from the shelter.

Owners also often mistake signs of arthritis as just general old age. There are a number of treatments that a veterinarian specializing in senior pet care can do to help animals in the Burien area. A pet's golden years can still be quite playful with the right kind of medical care.

Average Pet Lifespans Vary

For this one, let's pull out the story of my friend and her dog. It was actually her very first pet right after graduating college, and she decided that a senior dog from the shelter was the way to go. No house training, and just a couple of sweet years together with her new (to her) 9 year old mutt. Well, 6 years later and Duchess was still chasing possums in the back yard daily. It's difficult to say when we'll have to say goodbye to our pets, but don't let that fear stop you from bonding with these sweet animals who so deserve our love.
If you have any questions about senior pet care for owners in the Burien area, please feel free to reach out to us at Burien Veterinary Hospital.